35th Anniversary Art Contest
This past winter, as part of our commemoration of EEOC's 35th anniversary, we asked children in schools across the country to take part in an artwork contest. The topic of this contest is "What does equal opportunity and/or fairness mean to you?"
Thanks to all who sent artwork to the EEOC in response to the contest. All of the artwork is delightful and thought-provoking. It was difficult to choose among the hundreds of wonderful entries. Thanks also to all of the schools and teachers who supported this project. If we can teach our children to respect and to celebrate the diversity upon which this nation was founded, we will be one step closer to fulfilling the noble promise of equal opportunity.
We are proud to present the winners of the EEOC 35th Anniversary Artwork Contest. Congratulations!
---
Equal Opportunity and Fairness Through the Eyes of a Child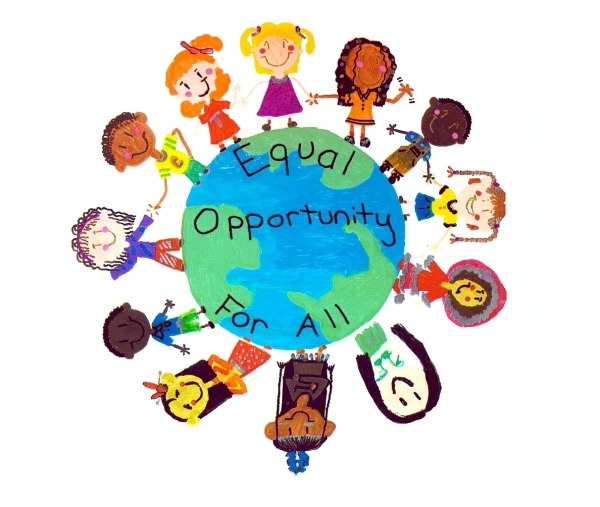 Chelsea Lapp, Age 11
Sixth Grade
Flying Hills Elementary School
El Cajon, CA
Other Winners