EEOC's Response to Hurricane Katrina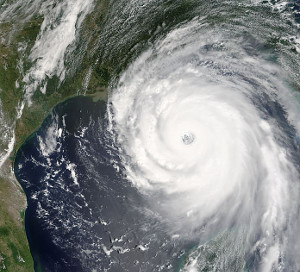 Satellite view of Hurricane Katrina
Hurricane Katrina slammed into New Orleans over Labor Day weekend, and, for the second time in four years, an EEOC field office is destroyed. The New Orleans staff of approximately 50 fled the flooding of the city and ended up throughout the United States. Half of the New Orleans staff's homes were destroyed by the storm. New Orleans employees had little money because banks in Louisiana were not operating, and they could not get money through ATMs and/or use credit cards.
The EEOC confirmed within three days that all employees survived and were safe. The agency mobilized all offices to aid displaced employees during this crisis. The agency sent debit and credit cards to employees without funds, arranged for them to have new work assignments in different EEOC offices, and allowed employees to telework.
Additionally, through the "EEOC Cares" initiative, each EEOC office adopted one New Orleans employee to provide emotional and financial support for the next year. This included sending holiday and birthday cards to the employee's family, buying toys for his/her children, and inviting the displaced workers to employees' homes while they are away from New Orleans. EEOC employees continually contacted displaced New Orleans staff to offer emotional support.
At the request of the Federal Emergency Management Association (FEMA), the EEOC supplied approximately 25 EEOC staffers for two weeks to assist FEMA in rebuilding communities devastated by Katrina and relocating individuals back to New Orleans. EEOC staffers were selected based on their experience of working under harsh physical conditions and their language skills. The EEOC sent employees conversant in Spanish, Korean, Vietnamese and Creole to work with leaders in communities with limited English. A new EEOC New Orleans office is opened a few blocks from the old office just three months after Katrina devastated the city. The EEOC was among the very first federal agencies to reopen for business in downtown New Orleans.