50th Anniversary of the

Age Discrimination in Employment Act of 1967 (ADEA)
June 14, 2017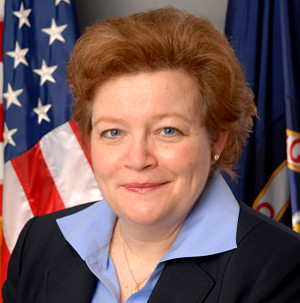 Today, the U.S. Equal Employment Opportunity Commission launched its commemoration of the 50th Anniversary of the Age Discrimination in Employment Act (ADEA) with a public meeting on "The ADEA @ 50 - More Relevant Than Ever." The Commission's meeting brings renewed attention to age discrimination and the ADEA to break down barriers that deprive people of economic opportunity and stifle job growth and productivity.
Fifty years ago, arbitrary age limits for hiring and firing were common. Older workers represented less than five percent of new hires at the time. Many jobs were physically demanding and many workers wanted to retire and could do so with secure pensions. The "company man" was typical of most workers who devoted their entire career to one employer.
With the enactment of the ADEA in 1967, Congress sought to promote the employment of older workers based on ability. The ADEA opened opportunities for older workers by banning most age limits and requiring equal treatment of workers without regard to age.
Much has changed in the past 50 years. More older persons are in the workforce than ever before, as more older women and those over age 65 continue to work. Jobs today are more knowledge based and less physically demanding. As people are healthier and living longer, they want to work and need to work longer than previous generations.
Yet today, outdated assumptions about age and work persist as stereotypes and barriers to older worker employment. Many older workers still confront age discrimination in getting or keeping jobs. Nearly two-thirds of workers age 55-64 report their age as a barrier to getting a job, as reported by a 2017 AARP survey. For most of the past decade, older workers filed more than 20,000 charges each year alleging age discrimination.
The U.S. Equal Employment Opportunity Commission has been responsible for enforcing the ADEA for almost 40 years and has an important role in this effort to reduce age discrimination in the workplace. My hope is that 50 years after the enactment of the ADEA, we can work together to fulfill the promise of this important civil rights law to ensure opportunities are based on ability, not age.
Toward that end, we invite advocacy groups, organizations, and employers to use this year to address ways to recognize and incorporate the talents of older workers in your organizations. We encourage additional research on age bias and how to reduce ageist stereotyping in the workplace. We invite the public to submit recommendations on how employers are incorporating age into their Diversity and Inclusion efforts. We would also like to hear about promising practices related to recruitment, training, and retention that recognize the talent and value of workers of all ages at various stages in their careers.
The ADEA is based on the principle that ability matters - not age. No one should be denied a job or should lose a job based on assumptions or stereotypes. Age is just a number. It doesn't define one's ability, potential or value. That is the purpose and the promise of the ADEA.
Victoria A. Lipnic
Acting Chair
U.S. Equal Employment Opportunity Commission