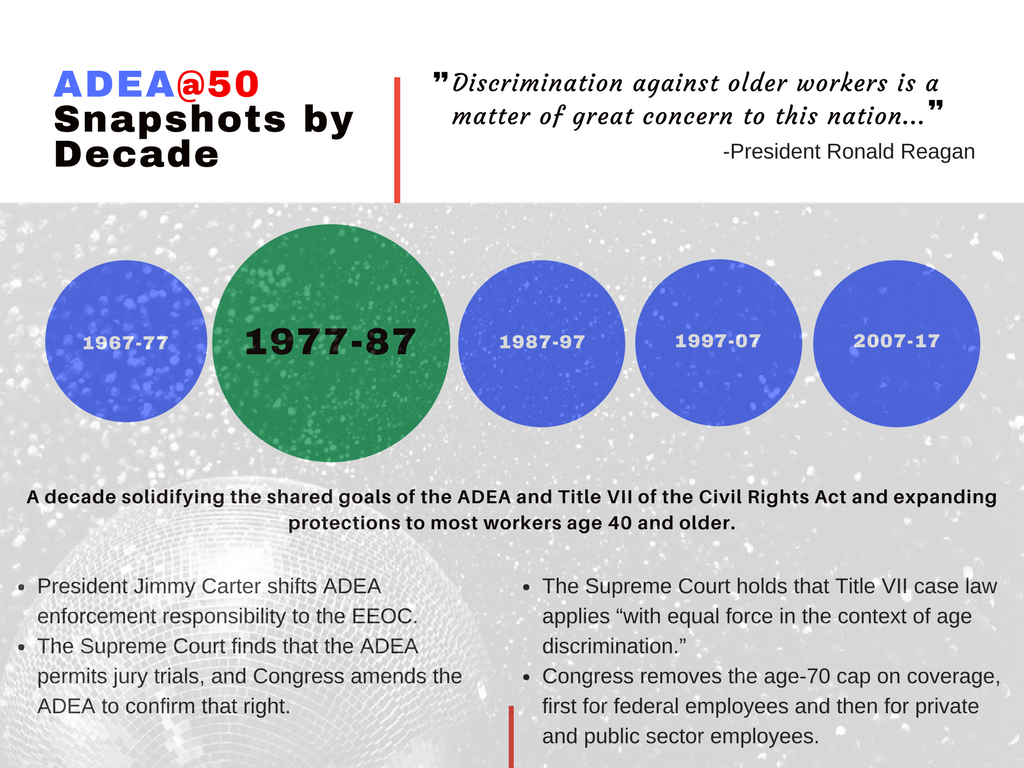 ADEA@50 Snapshots by Decade: 1967-77, 1977-87, 1987-97, 1997-07, 2007-17
"Discrimination against older workers is a matter of great concern to this nation…" -President Ronald Reagan
1977-87
A decade solidifying the shared goals of the ADEA and Title VII of the Civil Rights Act and expanding protections to most workers age 40 and older.
President Jimmy Carter shifts ADEA enforcement responsibility to the EEOC.
The Supreme Court finds that the ADEA permits jury trials, and Congress amends the ADEA to confirm that right.
The Supreme Court holds that Title VII caselaw applies "with equal force in the context of age discrimination."
Congress removes the age-70 cap on coverage, first for federal employees and then for private and public sector employees.