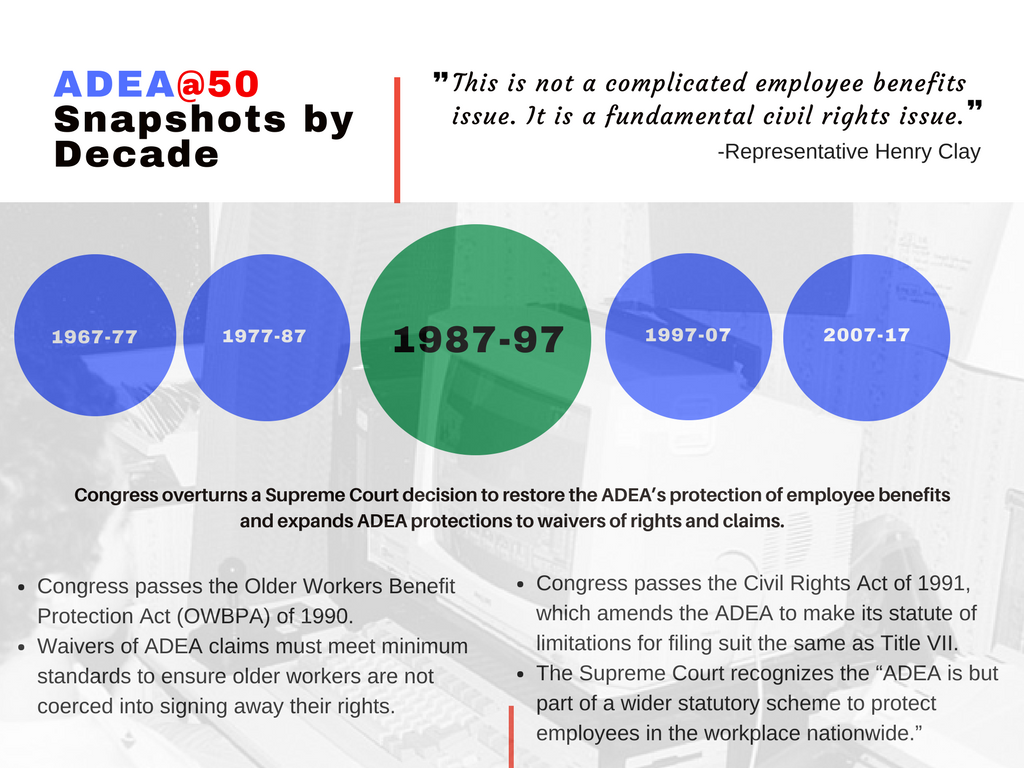 ADEA@50 Snapshots by Decade: 1967-77, 1977-87, 1987-97, 1997-07, 2007-17
"This is not a complicated employee benefits issue. It is a fundamental civil rights issue." -Representative Henry Clay.
1987-97
Congress overturns a Supreme Court decision to restore the ADEA's protection of employee benefits and expands ADEA protections to waivers of rights and claims.
Congress passes the Older Workers Benefit Protection Act (OWBPA) of 1990.
Waivers of ADEA claims must meet minimum standards to ensure older workers are not coerced into signing away their rights.
Congress passes the Civil Rights Act of 1991, which amends the ADEA to make its statute of limitations for filing suit the same as Title VII.
The Supreme Court recognizes the "ADEA is but part of a wider statutory scheme to protect employees in the workplace nationwide."