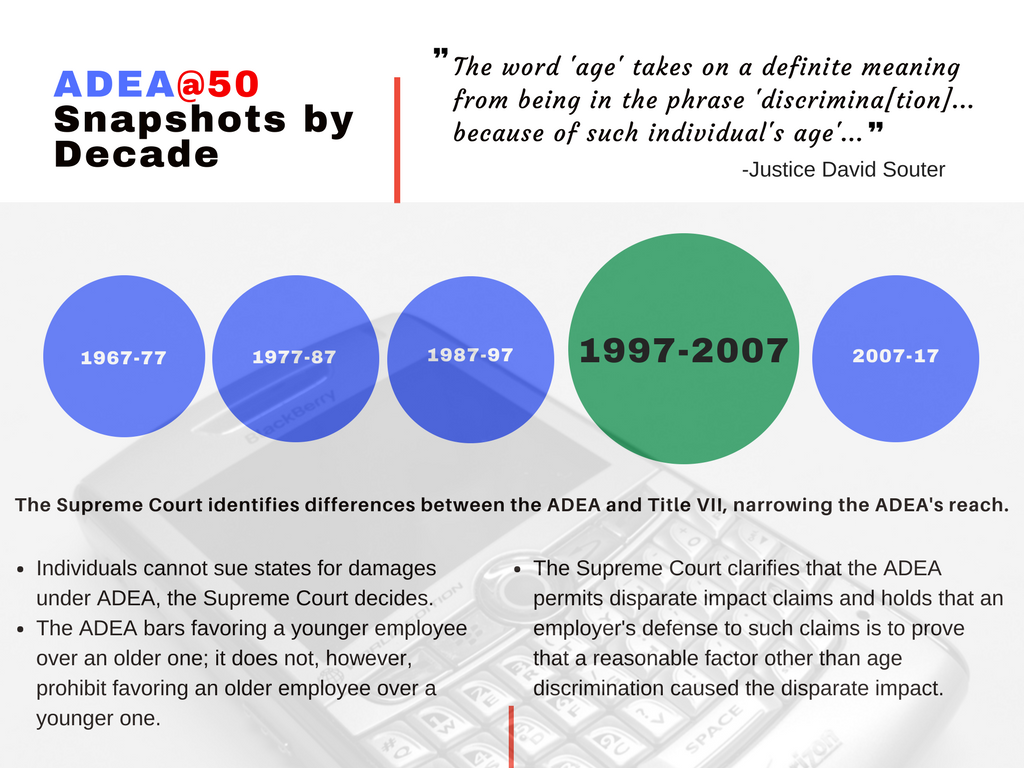 ADEA@50 Snapshots by Decade. 1967-77, 1977-87, 1987-97, 1997-07, 2007-17.
"The word 'age' takes on a definite meaning from being in the phrase 'discrimina[tion]... because of such individual's age'"... -Justice David Souter
1997-2007
The Supreme Court identifies differences between the ADEA and Title VII, narrowing the ADEA's reach.
Individuals cannot sue states for damages under ADEA, the Supreme Court decides.
The ADEA bars favoring a younger employee over an older one; it does not, however, prohibit favoring an older employee over a younger one.
The Supreme Court clarifies that the ADEA permits disparate impact claims and holds that an employer's defense to such claims is to prove that a reasonable factor other than age discrimination caused the disparate impact.