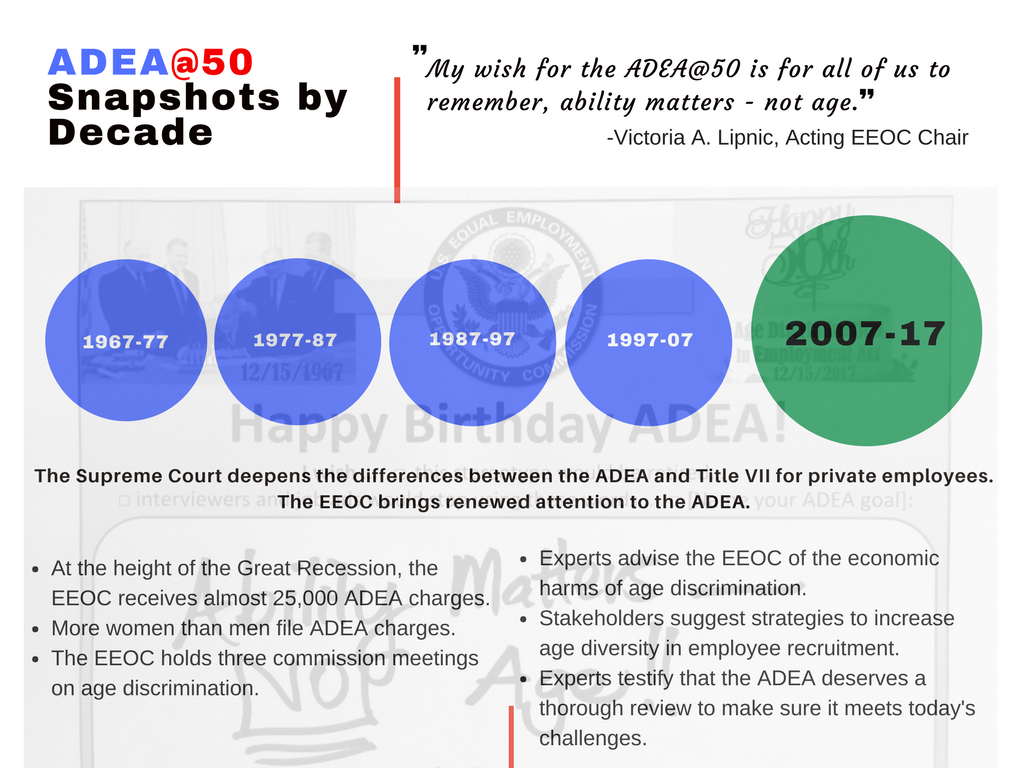 ADEA@50 Snapshots by Decade. 1967-77, 1977-87, 1987-97, 1997-07, 2007-17.
My wish for the ADEA@50 is for all of us to remember, ability matters - not age. - Victoria A. Lipnic, Acting EEOC Chair.
2007-17
The Supreme Court deepens the differences between the ADEA and Title VII for private employees.
The EEOC brings renewed attention to the ADEA.
At the height of the Great Recession, the EEOC receives almost 25,000 ADEA charges.
More women than men file ADEA charges.
The EEOC holds three commission meetings on age discrimination.
Experts advise the EEOC of the economic harms of age discrimination.
Stakeholders suggest strategies to increase age diversity in employee recruitment.
Experts testify that the ADEA deserves a thorough review to make sure it meets today's challenges.