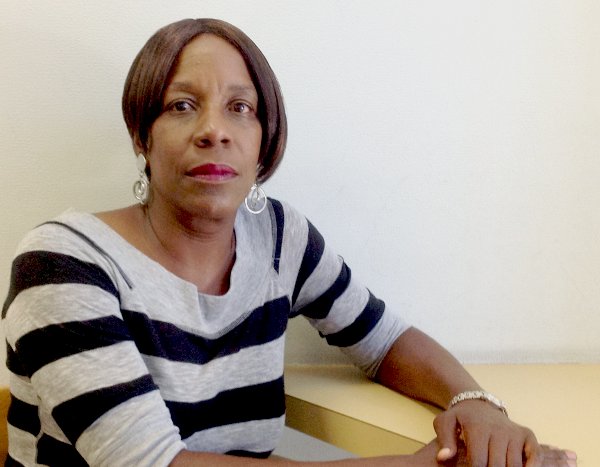 Photo: Katrina Holly
Disability Services Organization Withdrew Job Offer, Labeling Applicant's Disability 'A Liability,' Federal Agency Charges
VALLEJO, Calif. – Solano County disability services provider Pace Solano violated federal law when it withdrew a job offer because of the applicant's disability, the U.S. Equal Employment Opportunity Commission (EEOC) charged in a lawsuit filed today.
After interviewing for a position to teach developmentally disabled adults at Pace Solano's Vallejo, Calif., facility, Katrina Holly was immediately offered a job and asked to take a pre-employment physical exam. Holly successfully completed all of the tests and disclosed that she had partial paralysis in one hand to the examiner, so that he would have her complete medical information. Despite written verification from its own doctor that Holly was cleared to do the job, Pace Solano withdrew its job offer due to her hand. When she asked the company to reconsider, the response was, "Your injury makes you a liability; you don't want to get hurt any more than you already are, do you?"
"When they told me I wasn't getting the job, I was sure there was some mistake," Holly said. "I was shocked to be told that it was because of my disability. Most people are unaware of it, and it didn't prevent me from doing any of the tasks they tested me on."
The Americans with Disabilities Act (ADA) prohibits employers from treating qualified applicants and employees unfavorably due to a disability. The EEOC filed suit after first attempting to reach a voluntary settlement through conciliation efforts (EEOC v. Pace Solano). The suit, filed in U.S. District Court for the Eastern District of California, seeks back pay, lost wages and compensatory and punitive damages on behalf of Holly.
"It's highly ironic that Pace Solano, an organization dedicated to assisting people with disabilities, rejected a fully capable and qualified applicant because of her disability," said EEOC Regional Attorney William Tamayo. "As a result, they closed the door on an instructor who could have been a valuable and loyal employee."
EEOC District Director Michael Baldonado added, "While we admire the work that Pace Solano performs for the community, there is simply no excuse for rejecting an applicant because of a disability which in no way impacts her performance."
According to the organization's website, pacesolano.org, Pace Solano serves approximately 387 people with developmental disabilities at seven program sites in Solano County. The organization employs over 180 people to provide care, training and transportation services for its clientele. The organization had an annual budget in 2010 of over $9 million.
The EEOC enforces the nation's laws prohibiting employment discrimination. Additional information about the EEOC is available on its website at www.eeoc.gov.