The U.S. Equal Employment Opportunity Commission
---

Appendixes
APPENDIX A: ORGANIZATION AND JURISDICTION
The U.S. Equal Employement Opportunity Commission (EEOC) is a bipartisan Commission comprised of five presidentially appointed members, including the Chair, Vice Chair, and three Commissioners. The Chair is responsible for the administration and implementation of policy for t and the financial management and organizational development of the Commission. The Vice Chair and the Commissioners participate equally in the development and approval of Commission policies, issue charges of discrimination where appropriate, and authorize the filing of suits. In addition to the Commissioners, the President appoints a General Counsel to support the Commission and provide direction, coordination, and supervision to the EEOC's litigation program. A brief description of major program areas is provided on the following pages.
When the Commission first opened its doors in 1965, it was charged with enforcing the employment provisions of the landmark Civil Rights Act of 1964. The EEOC has jurisdiction over employment discrimination issues has since grown and now includes the following areas:
Title VII of the Civil Rights Act, which prohibits employment discrimination on the basis of race, color, religion, sex, and national origin.
Pregnancy Discrimination Act, which requires employers to treat pregnancy and pregnancy related medical conditions, as any other medical disability with respect to terms and conditions of employment, including health benefits.
Rehabilitation Act of 1973, which prohibits discrimination on the basis of disability in the Federal government.
Equal Pay Provisions of the Fair Labor Standards Act, which prohibits sex discrimination in the payment of wages to men and women performing substantially equal work in the same establishment.
Age Discrimination in Employment Act of 1967 (ADEA), which protects workers 40 and older from discrimination in hiring, discharge, pay, promotions, fringe benefits, and other aspects of employment. ADEA also prohibits the termination of pension contributions and accruals on account of age and governs early retirement incentive plans and other aspects of benefits planning and integration for older workers.
Title I and Title V of the Americans with Disabilities Act of 1990 (ADA), which prohibits discrimination against qualified individuals with disabilities in job application procedures, hiring, firing, advancement, compensation, fringe benefits, job training, and other terms, conditions, and privileges of employment.
Through its Office of Federal Operations, the EEOC provides leadership and guidance to Federal agencies on all aspects of the Federal Government's equal employment opportunity program. This office assures Federal agency and department compliance with EEOC regulations, provides technical assistance to Federal agencies concerning EEO complaint adjudication, monitors and evaluates Federal agencies' affirmative employment programs, develops and distributes Federal sector educational materials and conducts training for stakeholders, provides guidance and assistance to our Administrative Judges who conduct hearings on EEO complaints, and adjudicates appeals from administrative decisions made by Federal agencies on EEO complaints.
Through our Headquarters-based Office of Field Programs, the Office of General Counsel, and 51 field offices, the EEOC effectively enforces the statutory, regulatory, policy, and program responsibilities of the Commission through a variety of resolution methods tailored to each charge. The field staff is responsible for achieving a wide range of objectives, which focus on the quality, timeliness, and appropriateness of individual, class, and systemic charges and for securing relief for victims of discrimination in accordance with Commission policies. The field staff also counsel individuals about their rights under the laws enforced by the EEOC and conduct outreach and technical assistance programs.
Additionally, through the Office of Field Program's Office of State and Local Programs, the EEOC maintains worksharing agreements and a contract services program with more than 90 state and local Fair Employment Practices Agencies (FEPAs) for the purpose of coordinating the investigation of charges dual-filed under State and local law and Federal law, as appropriate.
Through our partnership with more than 60 Tribal Employment Rights Offices (TEROs), we seek to promote equal employment opportunity on or near Indian reservations.
Through our Office of Legal Counsel, we develop policy guidance, provide technical assistance to employers and employees, and coordinate with other agencies and stakeholders regarding the statutes and regulations we enforce. The Office of Legal Counsel also includes an external litigation and advice division and a Freedom of Information Act unit.
The EEOC receives a congressional appropriation to fund the necessary expenses of enforcing civil rights legislation, as well as performing the prevention, outreach, and coordination of activities within the private and public sectors. In addition, the EEOC maintains a Revolving Fund for technical assistance programs. These programs provide fee-based education and training relating to the laws administered by the Commission.
EEOC v. Northwest Airlines, Inc.
No. 01-705 MJD/JGL (D. Minn. Jan. 12, 2005)
The Milwaukee District Office filed this nationwide ADA action alleging that Northwest Airlines excluded applicants with insulin dependent diabetes and with seizure disorders requiring antiseizure medication from equipment service employee (ESE) and aircraft cleaner positions because of their disabilities. EEOC alleged that Northwest applied an unwritten "zero tolerance" policy to such applicants because it believed they were at risk of a sudden loss of consciousness and thus posed a safety hazard because the positions sometimes require driving vehicles on airport ramps and working at unprotected heights.
The case was resolved through an agreed order that prohibits Northwest from applying a zero tolerance policy to applicants for ESE and aircraft cleaner positions who have a diagnosis of diabetes requiring insulin or an epilepsy/seizure disorder requiring antiseizure medication. The order further requires that Northwest
examine work restrictions (e.g., regarding working at heights, driving, working alone) recommended for such applicants by contract physicians and prohibits Northwest from giving conclusive weight to such recommendations,
individually assess recommended restrictions, and disqualify only applicants who cannot perform the essential functions of the positions with or without a reasonable accommodation or who pose a direct threat to the health or safety of themselves or others,
consider input offered by applicants, including an applicant's experience in prior comparable positions, and
inform the applicant of the essential job function(s) that Northwest believes the applicant cannot safely or adequately perform and give the applicant an opportunity to provide additional information regarding his or her ability to safely and adequately perform the essential job functions, with or without an accommodation.
In addition, Northwest will pay a total of $510,000 to 28 claimants denied ESE or aircraft cleaner positions since January 1, 1996, in individual amounts to be determined by EEOC.
This case is expected to remove barriers to equal employment opportunity for hundreds of qualified individuals with diabetes or epilepsy, in every region of the country. Under the terms of the order, Northwest will judge these individuals not based on their physical limitations, but rather on their ability to perform the job. Given the wide-ranging relief obtained in this case and the size of the employer, we expect this case to open up opportunities not only at Northwest, but also within the airline industry generally.
EEOC v. Abercrombie & Fitch Stores, Inc.
No. 04-4731 (N.D. Cal. Apr. 14, 2005)
In this Title VII action, the Los Angeles District Office alleged that defendant, a national clothing retailer with over 700 stores, engaged in a pattern or practice of race, color, national origin, and sex discrimination in the recruitment, hiring, assignment, promotion, and discharge of blacks, Hispanics, Asians, and women. The suit, developed jointly by the Chicago and Los Angeles District Offices, was based upon evidence that defendant, which centered its marketing efforts around an "image" or "look" that it called "Classic All-American," targeted its recruitment efforts at primarily white high schools and colleges (and at primarily white fraternities and sororities at the colleges); channeled minority hires to stock and night crew positions rather than sales associate positions; maintained a 60%/40% ratio of male to female employees; failed to hire and promote minorities and women into management positions; and discharged minorities and women when corporate representatives believed they were "overrepresented" at particular stores.
The case, which was consolidated with two private class actions, was resolved through a consent decree filed contemporaneously with the complaint and approved following a fairness hearing. The decree, which has a term of 6 years, enjoins defendant from discrimination and provides that
Defendant's marketing materials (taken as a whole) will reflect diversity as reflected by the major racial/ethnic minority populations of the United States.
Defendant will create an Office of Diversity headed by a Vice President who will report directly to defendant's Chief Executive Officer or Chief Operating Officer.
Defendant will hire 25 full-time diversity recruiters.
In consultation with an industrial organizational psychologist, defendant will develop a recruitment and hiring protocol requiring that it affirmatively seek applications from qualified African Americans, Asian Americans, and Latinos of both genders.
Defendant will advertise for in-store employment opportunities in periodicals or other media that target African Americans, Asian Americans, and/or Latinos of both genders; attend minority job fairs and recruiting events; and use a diversity consultant to aid in identifying sources of qualified minority candidates.
The decree also establishes percentage benchmarks for the selection of African Americans, Asian Americans, Latinos, and women into sales associate (brand representative), manager-in-training, assistant manager, and store manager/general manager positions. The decree provides for court appointment of a monitor who will prepare annual reports on defendant's compliance with the terms and objectives of the decree. In addition, the defendant will establish a settlement fund of $40 million to provide monetary awards (15% backpay and 85% compensatory damages) to a settlement class consisting of African Americans, Asian Americans, Latinos, and women who applied or were discouraged from applying for positions with defendant since February 24, 1999, and were not hired, or who were employed in one of defendant's stores for any length of time since that date. The defendant also will pay costs and attorneys for the private classes
This case highlights how making employment decisions based on "image" can lead to the systematic exclusion of individuals who are qualified and eager to work but who do not "fit" within the desired image. This case is expected to benefit thousands of applicants and employees of Abercrombie & Fitch nationwide, and to serve notice to other retailers who would seek to hire and fire based on "image" to develop protocols and policies to prevent bias and stereotyping from influencing employment decisions.
EEOC v. EchoStar Communications Corp.
No. 02-CV-00581 (D. Colo. May 6, 2005)
The Denver District Office alleged in this ADA action that defendant, a leading provider of satellite television equipment and services based in Englewood, Colorado, discriminated against a blind applicant for a customer service representative position by failing to provide reasonable accommodation in the application process, failing to administer employment tests in the most effective manner, failing to provide reasonable accommodation for him to perform the duties of a customer service representative, and denying him employment opportunities because of his disability. Following a 3-day trial, the jury returned a verdict for the EEOC and the intervening charging party, awarding charging party $2,000 in backpay, $5,000 in compensatory damages, and $8 million in punitive damages. The damages cap is $300,000.
After completing training at the Colorado Center for the Blind on working in customer service representative positions, charging party went to defendant to apply in response to a newspaper advertisement for customer service representatives. He was told it would not do him any good to put in an application because defendant was not set up to handle blind people. After charging party filed his charge, defendant called him back for an interview that included a braille test that had three times as many questions as the written test given to sighted applicants. At trial, plaintiffs introduced evidence that charging party had been specifically trained to perform a customer service job with the aid of screen-reading technology called JAWS (Job Access with Speech), which translates text into speech. The defendant never attempted to install JAWS or otherwise investigate whether an accommodation could be made to enable charging party to do the job. The defendant also failed to call the Division of Vocational Rehabilitation (DVR), even though at the time charging party applied, the defendant was aware that DVR often paid some or all of the costs of implementing adaptive technology. The EEOC presented expert testimony on how JAWS works and on the expert's installation of screen-reading software in a number of business call centers, including Norwest Bank, Diner's Club, American Express, Pizza Hut, and MCI.
While this case was brought on behalf of a single individual, we believe it has far reaching implications. Breakthroughs in computer technology have opened up doors to individuals with disabilities. However, some employers have closed those doors by relying on stereotypical notions associated with disability even in the face of evidence of workable, inexpensive technology-based reasonable accommodations. We believe that this case, and others like it, will raise consciousness of these issues, and increase the likelihood that other applicants with disabilities will be given the opportunity to show their qualifications and be judged based on their abilities rather than their disabilities.
EEOC v. Ford Motor Co. and United Automobile Workers of America
No. 1:04-CV-00845 (S.D. Ohio Jun. 16, 2005)
In this nationwide Title VII action, the Cleveland District Office alleged that the defendants used a written test for skilled trades apprentice positions (electrical, millwright, plumber-pipefitter, machine repair, and tool and die) that had a disparate impact on African-American applicants. The case was consolidated with a private class action filed in conjunction with the EEOC's suit, and was resolved through a settlement agreement approved by the court through a consent order entered following a fairness hearing. The class consists of current and former Ford employees of African descent who took the Apprentice Training Selection System test over an eight-year period, and were not placed on a Ford apprenticeship eligibility list. Ford ceased using the test in August 2004.
The settlement, which was reached during conciliation of 13 charges, provides that an industrial organizational psychologist selected by the parties will design and validate an apprenticeship selection instrument(s) consistent with the Uniform Guidelines on Employee Selection Procedures and professional standards within the field of industrial organizational psychology. The settlement also provides that Ford will select 280 class members for apprentice positions. The 13 charging parties will receive $30,000 each in monetary relief, and approximately 3,400 additional class members will receive $2,400 each, for a total recovery to the class of approximately $8.55 million. In addition, counsel for the private class will receive fees and expenses.
EEOC v. Dial Corp.
No. 3:02-CV-10109 (S.D. Iowa Sep. 29, 2005)
The Milwaukee District Office brought this Title VII class sex discrimination/failure to hire case against a nationwide manufacturer of household products. The suit alleged that defendant's use of a physical "work tolerance" test for production operator positions at a plant that produces and packages sausages and other foods has a disparate impact on female applicants and constitutes a pattern or practice of intentional sex discrimination. At trial, the EEOC presented the testimony of an expert witness that 97% of men pass the test while only 40% of women succeed, that the test is more difficult than the job, that the scoring is subjective, and that the test does not accomplish its stated objective of reducing injuries. The EEOC also presented testimony from 10 of approximately 40 unsuccessful female applicants, focusing on their experience in performing jobs that require heavy lifting. Dial presented two expert witnesses, who testified that the production operator job is in the 99th percentile of all jobs in the economy with respect to the physical strength required, that the test is very like the job and therefore is content valid, and that the test has in fact reduced injuries.
Following a 5-day trial, the jury returned a verdict for the EEOC, finding that the defendant's continued use of the work tolerance test since April 2001 (presumably when the extent of the disparate impact should have become apparent to the defendant) constituted a pattern or practice of sex discrimination. The jury denied punitive damages, but in a separate one-day trial on the compensatory damages claims of nine class members, it awarded $5,000 each to six of the nine. The court later ruled that the test had a disparate impact against women. The judgment provides approximately $3.38 million in back pay, benefits and prejudgment interest to be shared among 52 class members. It also prohibits Dial from implementing any pre-employment screening device for 5 years without first consulting the EEOC and provides job offers with rightful place wages to all class members.
A Common Theme
The EEOC's suits against Ford and Dial share a common theme-the exclusion of qualified applicants by operation of an employment test (a physical test in the Dial case and a written test in the Ford case) that did not truly measure job ability. Both cases will directly benefit hundreds individuals by giving them jobs, and will indirectly benefit untold numbers of future applicants who may have been excluded from employment by tests that were not truly job-related. These cases may also serve as a reminder to other large employers to validate properly any widely used employment selection criteria, to be on the lookout for cognitive or physical tests that have a disparate impact on protected groups, and to consider less burdensome means of determining employability when such tests are shown to have a disparate impact.
The EEOC has five commissioners and a General Counsel appointed by the President and confirmed by the Senate. Commissioners are appointed for 5-year, staggered terms. The term of the General Counsel is 4 years. The President designates a Chair and a Vice Chair. The Chair is the chief executive officer of the Commission. The 5-member Commission makes equal employment opportunity policy and approves most litigation. The General Counsel is responsible for conducting EEOC enforcement litigation under Title VII of the Civil Rights Act of 1964 (Title VII), the Equal Pay Act, the Age Discrimination in Employment Act, and the Americans with Disabilities Act.
Cari M. Dominguez, Chair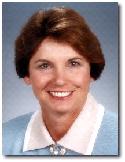 Cari M. Dominguez is the Nation's 12th Chair of the EEOC. She was nominated by President George W. Bush and unanimously confirmed by the U.S. Senate. Her 5-year term expires on July 1, 2006.
Ms. Dominguez serves as the chief executive officer of the Commission. In conjunction with fellow Commissioners, she also guides the development and establishment of EEO policy and approves high impact and novel litigation actions.
As EEOC Chair, Ms. Dominguez continues her distinguished career in the Federal Government, having served from 1989-1993 in the U.S. Department of Labor as Assistant Secretary for Employment Standards and as Director of the Office of Federal Contract Compliance Programs. In the latter capacity, she launched and led the Labor Department's Glass Ceiling Initiative, designed to remove unseen barriers from the workplace.
Ms. Dominguez brings to the Commission a broad perspective and a wealth of expertise in employment and workplace issues gained in a variety of settings: as a small business owner, as a consultant, and as a corporate executive. She owned Dominguez & Associates, a management consulting firm that consulted with many Fortune 500 companies in the areas of workforce preparedness assessments and employment related issues. She was a partner at Heidrick & Struggles and a director at Spencer Stuart, two globally recognized executive search firms.
Her corporate experience includes various human resources positions with Bank America Corporation, including Director of Executive Programs. Among her responsibilities were executive compensation and benefits, succession planning, executive staffing and development and diversity initiatives. She received Bank America CEO's Eagle Award, the highest corporate recognition for excellence.
Naomi Churchill Earp, Vice Chair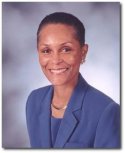 Naomi Churchill Earp was sworn in on April 28, 2003, as the Vice Chair of the EEOC. On July 29, 2005, President Bush renominated Ms. Earp to serve a second term.
Ms. Earp brings to the EEOC hands-on leadership and management experience; a strong track record of promoting diversity; and expertise in the equal employment opportunity field. Her breadth of experience, spanning the private and public sectors, provides valuable insight into employment-related issues.
Ms. Earp's work experience in promoting diversity in EEO includes a series of progressively responsible leadership positions with various Federal agencies, including the National Institute of Science and Technology, the National Institutes of Health (NIH), the Federal Deposit Insurance Corporation, and the U.S. Department of Agriculture.
At the NIH, Ms. Earp spearheaded the development of a world-class diversity initiative and a nationally-recognized alternative dispute resolution program. At the Department of Agriculture she headed the Equal Opportunity Program, which included minority small businesses and minority farmers. Ms. Earp also served as an Attorney Advisor at the EEOC during the mid-1980s. In addition, she has worked as an independent consultant providing services to private employers and public agencies on a variety of employment-related issues and programs.
Leslie E. Silverman, Commissioner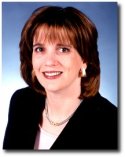 Silverman, Commissioner
Leslie E. Silverman was sworn in on March 7, 2002, as a Commissioner of the EEOC. Ms. Silverman was first nominated by President George W. Bush in February 2002 and unanimously confirmed by the U.S. Senate on March 1, 2002. She was renominated to a full term in July 2003 and unanimously confirmed by the Senate in October 2003. Her current term expires on July 1, 2008.
Ms. Silverman has been active in the EEOC's mediation program and has led an EEOC/American Bar Association focus group that explored ways to expand and enhance the program. Ms. Silverman also is a participant on the Center for Work-Life Policy's Hidden Brain Drain Task Force, which is focusing on the issues surrounding the retention and advancement of women and minority employees.
Ms. Silverman's work experience in labor and employment law includes positions in both the public and private sectors. Immediately prior to joining the Commission, she served for 5 years as Labor Counsel to the Senate Health, Education, Labor, and Pensions Committee. In that capacity, she provided legal advice and counsel to the Committee's chairman, James Jeffords, and subsequently to Senator Judd Gregg, the ranking member, on EEO law and wage and hour matters, as well as on labor standards and labor-management relations.
From 1990 to 1997, Ms. Silverman was an associate specializing in employment law and litigation with Keller and Heckman, a Washington, D.C.-based law firm. She has also worked as a law clerk for the U.S. Attorneys Office for the District of Columbia and for the Antitrust Division of the U.S. Department of Justice. Her bar memberships include the District of Columbia and the Commonwealth of Massachusetts. She is also licensed to practice before the United States Supreme Court and the United States Courts of Appeals for the Fourth and Sixth Circuits.
Stuart Ishimaru, Commissioner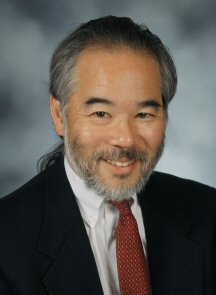 Stuart J. Ishimaru was sworn in on November 17, 2003, as a Commissioner of the EEOC to serve the remainder of a term expiring July 1, 2007. Mr. Ishimaru was nominated by President George W. Bush on October 14 and confirmed by the full U.S. Senate on October 31, 2003.
Mr. Ishimaru previously served as Deputy Assistant Attorney General in the Civil Rights Division of the U.S. Department of Justice between 1999 and 2001, where he served as a principal advisor to the Assistant Attorney General for Civil Rights, advising on management, policy, and political issues involving the Civil Rights Division. He supervised more than 100 attorneys in high-profile litigation, including employment discrimination cases, fair housing and fair lending cases, criminal police misconduct, hate crime and slavery prosecutions, and enforcement of the Americans with Disabilities Act.
Prior to this, as Counsel to the Assistant Attorney General in the Civil Rights Division for
5 years, Mr. Ishimaru provided advice on a broad range of issues, including legislative affairs, politics and strategies. He maintained liaison between the office and Members of Congress, and supervised fair housing and fair lending, equal employment opportunity, education, and Voting Rights Act litigation. He also testified before Congressional Committees on fair housing issues.
In 1993, Mr. Ishimaru was appointed by President Clinton to be the Acting Staff Director of the U.S. Commission on Civil Rights, and from 1984-1993 served on the professional staffs of the House Judiciary Subcommittee on Civil and Constitutional Rights and two House Armed Services Subcommittees of the U.S. Congress.
Eric Dreiband, General Counsel
Eric Dreiband joined EEOC on August 11, 2003, as General Counsel. He was nominated by President George W. Bush on February 4, 2003, and unanimously confirmed by the U.S. Senate on July 31, 2003. He served as General Counsel until September 2005. Mr. Dreiband brought to the Commission a strong background in litigation. Before joining the EEOC, he served as Deputy Administrator for Policy in the U.S. Department of Labor's Wage and Hour Division. Earlier he worked with the Chicago law firm of Mayer, Brown, Rowe, and Mawe, where he litigated cases before state and Federal trial courts, appellate courts, and administrative agencies throughout the United States. Mr. Dreiband's practice included labor and employment, consumer fraud, computer fraud, Internet dispute, class action, commercial dispute, and criminal cases. His areas of practice included Title VII of the Civil Rights Act of 1964, the Americans With Disabilities Act, the Age Discrimination In Employment Act, the Fair Labor Standards Act, the Equal Pay Act, and the Occupational Safety And Health Act. Mr. Dreiband also worked as a Federal prosecutor in the Office of the Independent Counsel.
| | |
| --- | --- |
| AJ | Administrative Judge |
| ADEA | Age Discrimination in Employment Act of 1967 |
| ADR | Alternate Dispute Resolution |
| ADA | Americans with Disabilities Act of 1990 |
| EEO | Equal Employment Opportunity |
| EEOC | Equal Employment Opportunity Commission |
| FEPA | Fair Employment Practice Agencies |
| FLSA | Fair Labor Standards Act |
| IFMS | Integrated Financial Management System |
| IMS | Integrated Management System |
| MDI | Management Development Institute |
| NFI | New Freedom Initiative |
| NUAM | National Universal Agreements to Mediate |
| PMA | President's Management Agenda |
| TERO | Tribal Employment Rights Offices |
| UAM | Universal Agreements to Mediate |
EEOC: www.eeoc.gov/
EEOC FY 2005 Performance and Accountability Report: www.eeoc.gov/abouteeoc/plan/par/2005/
EEOC Strategic Plan: http://www.eeoc.gov/abouteeoc/plan/strategic_plan_04to09.html
EEOC Performance Plan: http://www.eeoc.gov/abouteeoc/plan/2006budget.html
EEOC Annual Report on the Federal Workforce: http://www.eeoc.gov/federal/fsp2003/index.html
Youth@Work Initiative: http://youth.eeoc.gov/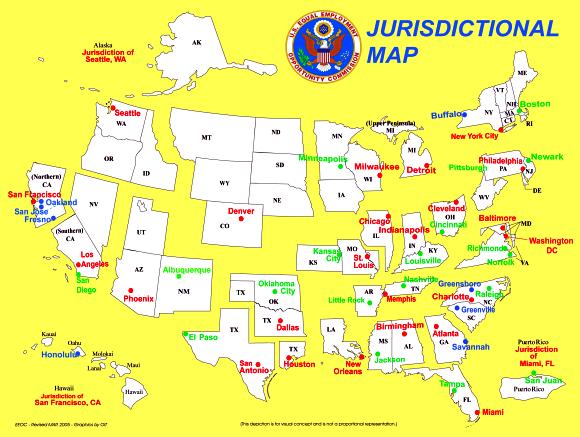 ---
This page was last modified on December 2, 2005

Return to Home Page