Post from Commissioner Charlotte A. Burrows - November, 2016

Native American Heritage Month 2016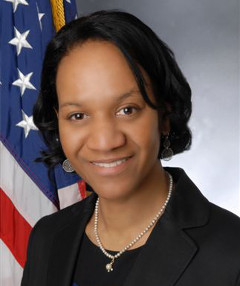 Each November, the nation recognizes the rich history and contributions of American Indians and Alaska Natives, the first Americans, who provided so much to the establishment and growth of the United States. National Native American Heritage Month is an opportunity to recognize that legacy and reaffirm our commitment to working together. The Equal Employment Opportunity Commission (EEOC) is proud to celebrate the contributions of Native Americans to the workforce and the nation as part of the rich fabric that makes up the American experience.
Native Americans had vibrant and flourishing cultures in North America before the United States was formed. Those cultures helped provide the foundation for this country, and throughout its history, the contributions of Native Americans, including their dedicated service in the armed forces, have helped to keep America strong. Unfortunately, those contributions and sacrifices have often gone unrecognized and at times have met with bigotry, discrimination, and injustice.
As we acknowledge this painful past, we must also remember that the present offers the chance to create a new, more just reality, in which American Indians and Alaska Natives enjoy dignity, prosperity, and self-determination. As the primary federal agency charged with enforcing laws against employment discrimination, EEOC seeks to bring us closer to that more just reality, by advancing equal employment opportunity for everyone in the American workforce, including Native Americans.
EEOC has been proud to stand with Native Americans to fight discrimination that limits their economic opportunities. In 2014, we obtained a $1.2 million settlement in a case against Dart Energy Corporation, which involved severe harassment of Native Americans and others workers. We have also helped resolve individual claims by Native American workers, such as in the case against Wisconsin Staffing Services, in which we obtained a $20,000 settlement for a Native American woman who had been harassed and eventually resigned rather than comply with her employer's directives to disavow here Native American name and heritage.
EEOC also works together with Tribal Employment Rights Offices (TEROs) to protect the employment rights of American Indians and Alaskan Natives, and to prevent discrimination through education and cooperation. TEROs promote employment opportunities for tribal members on the reservation and EEOC is pleased to support their efforts.
Since joining EEOC, I have had the privilege to meet with several TEROs and tribal members in Indian country, to learn from them, and to discuss opportunities for strengthening the partnerships between EEOC and tribal nations. As we honor the legacy of Native Americans, we look forward to greater cooperation in the years to come.