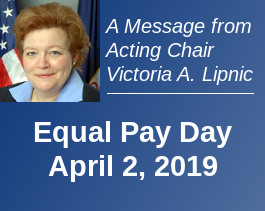 2018 EEO-1 Portal Opening

The EEOC has issued a statement on the 2018 EEO-1 Portal Opening for Component 1 Data.
Are You Affected by an EEOC Lawsuit or Settlement?
The EEOC currently has a number of on-going lawsuits and settlements of lawsuits. We are looking for people who may have been affected by the unlawful discrimination alleged in these suits. Please read the list below for the name of the company, the type of discrimination, and the basis of the action, and follow the link for each case to learn more.