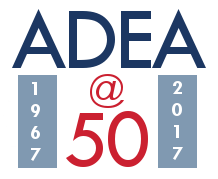 Revisions to 2017 EEO-1 Survey
The EEO-1 survey will be changing to collect summary pay data. Details on how to file, including a sample form and instruction booklet, data upload specifications, a fact sheet and Q&A document, and other resources, are available on the 2017 EEO-1 Survey page. In October 2016, EEOC held webinars to discuss these changes. A recording of one of those sessions is now available, in addition to Qs and As from those webinars.

Final Rules on Employer Wellness Programs

Final rules were issued in May 2016 that describe how Title I of the Americans with Disabilities Act (ADA) and Title II of the Genetic Information Nondiscrimination Act (GINA) apply to wellness programs. In October 2016, EEOC held a webinar to discuss the new rules. A recording of that session is now available.
Are You Affected by an EEOC Lawsuit or Settlement?
The EEOC currently has a number of on-going lawsuits and settlements of lawsuits. We are looking for people who may have been affected by the unlawful discrimination alleged in these suits. Please read the list below for the name of the company, the type of discrimination, and the basis of the action, and follow the link for each case to learn more.