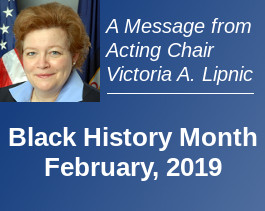 Pay Data Collection and the EEO-1 Survey
Acting Chair Victoria A. Lipnic has issued a statement about the OMB Decision on EEO-1 Pay Data Collection. Instructions for filing the 2017 EEO-1 Survey, which will not include the collection of pay and hours worked data, are now available.
Final Rules on Employer Wellness Programs
Final rules were issued in May 2016 that describe how Title I of the Americans with Disabilities Act (ADA) and Title II of the Genetic Information Nondiscrimination Act (GINA) apply to wellness programs. In October 2016, EEOC held a webinar to discuss the new rules. A recording of that session is now available.
Are You Affected by an EEOC Lawsuit or Settlement?
The EEOC currently has a number of on-going lawsuits and settlements of lawsuits. We are looking for people who may have been affected by the unlawful discrimination alleged in these suits. Please read the list below for the name of the company, the type of discrimination, and the basis of the action, and follow the link for each case to learn more.